Shape your story in critical care at St Bartholomew's Hospital
Right in the centre of England's capital, in the City of London, you'll find the oldest hospital site in the country. You'll be part of a bustling critical care team, working alongside vastly experienced and accomplished healthcare professionals, performing cutting edge work using state-of-the-art equipment and techniques.
St Bartholomew's is an internationally renowned hospital host to Europe's largest specialist cardiac service, as well as the cancer centre. Our hospital has a global reputation for treating both common and rare cancers and is at the forefront of research in those areas.
Visit our hospital virtually
St Bartholomew's Hospital is renowned for its cardiac and cancer treatments. Below you will be able to see some of our facilities yourself and get a sense of what life is like at the hospital.
Commuting to St Bartholomew's
St Bartholomew's Hospital has great transport links from the City of London. Use the map below to find out your commute time and transport options.
Read our stories from critical care: SBH
Meet Amy, band 5 nurse, SBH
I qualified in 2019, and I started working on one of the cardiothoracic wards. I was redeployed to the ACCU in September 2020 for a period of three months before the second wave of the pandemic.…
Meet Emily, nurse, SBH
I moved to St Bartholomew's Hospital or 'Barts' nearly 3 years ago. As a student I had no placements in cardiology or cardiothoracic, but I knew I had an interest and wanted to work …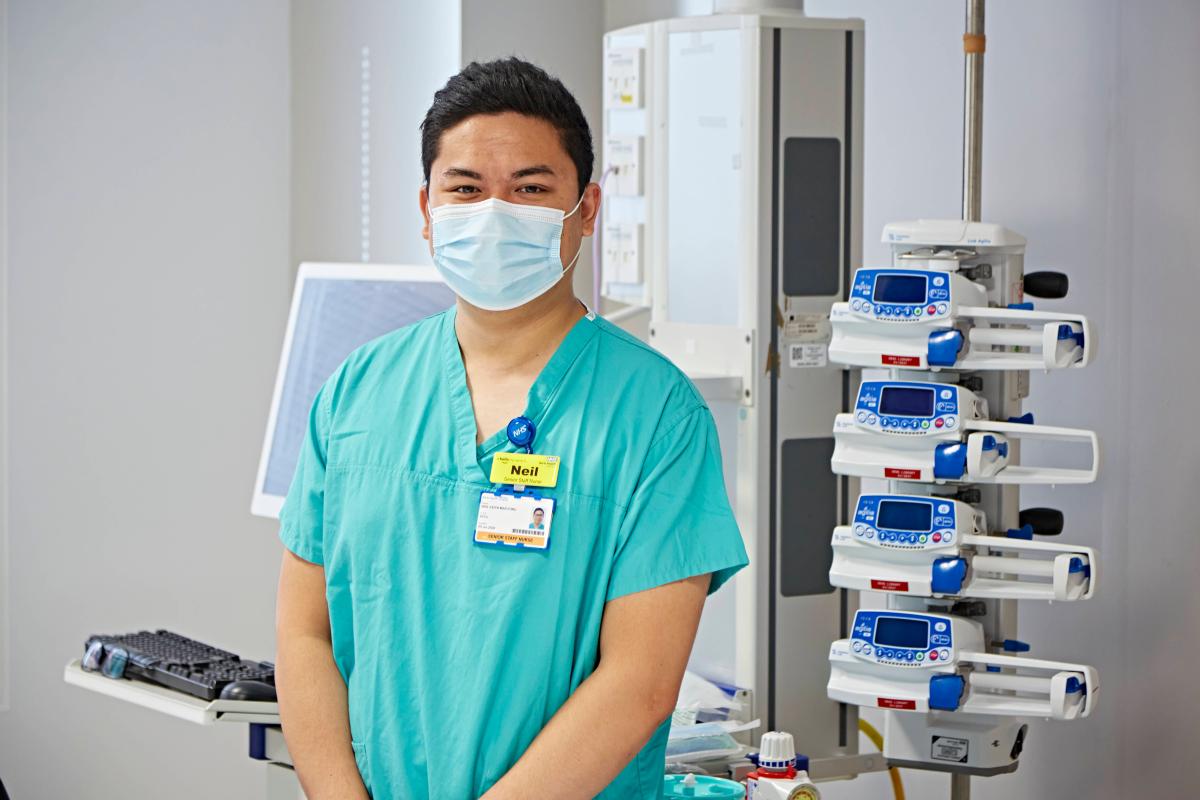 Meet Neil, band 6 nurse, SBH
One of the most rewarding aspects about being a critical care nurse is having a significant positive impact on the lives of my patients and have a career that feels very meaningful. …