Barts Health a finalist in five HSJ award categories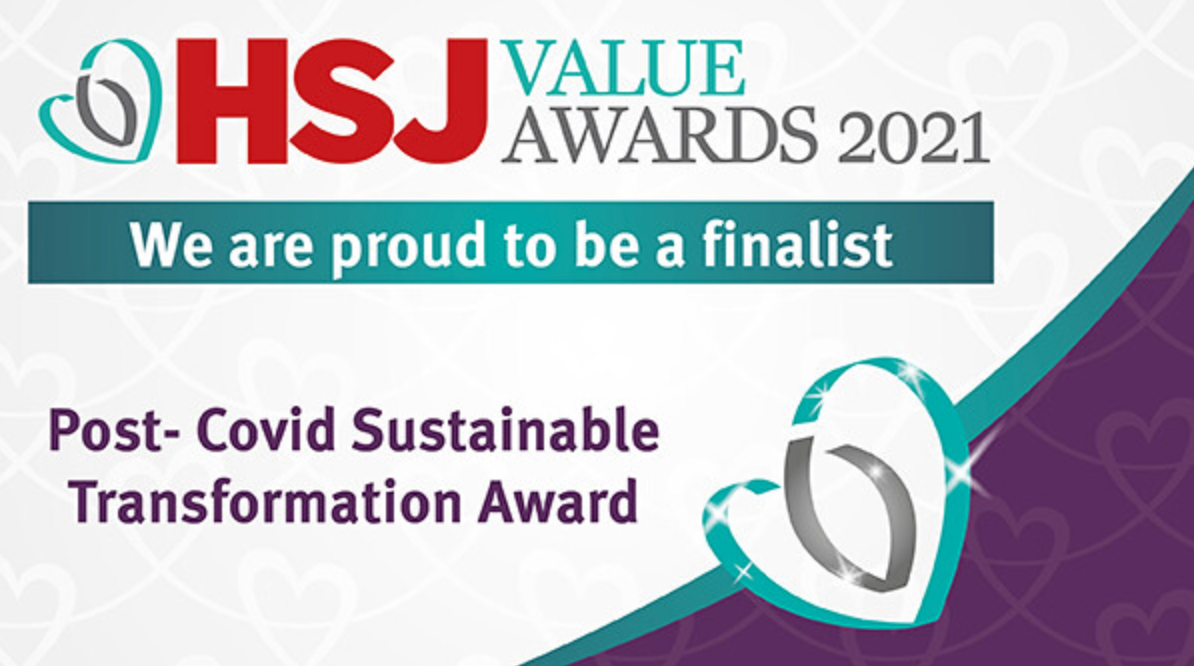 Barts Health has been announced as a finalist in five categories of the HSJ Value Awards 2021.
The awards shortlist was announced on 15 March and recognises the trust's commitment to providing the best possible care to our communities in one of the most challenging years for the NHS.
The trust's dedication to improving community emergency care has been recognised in two categories. The Physician Response Unit (PRU) has been shortlisted for Urgent and Emergency Care Initiative of the Year and Barts Emergency Access Co-ordination Hub (BEACH) has been nominated for the Post-Covid Sustainable Transformation Award.
The BEACH, launched in the autumn of 2020, provides a single point of access to intercept all patients that have been given an emergency department referral following a clinical assessment. The BEACH team provide a virtual consultation for 111 patients or a clinical conversation with the ambulance crew to discuss alternative solutions to attending the emergency department.
The PRU is a collaboration between Barts Health, London's Air Ambulance Charity and the London Ambulance Service NHS Trust (LAS) that takes the emergency department to the patient. The rapid response vehicles carry advanced medication, equipment and treatments usually only found in hospital, responding to 999 calls and treating patients in their homes who would otherwise have often required an ambulance transfer to hospital.
Three other partnered services were also shortlisted, including Newham diabetes transformation programme and two Tower Hamlets Together initiatives for delivering better care through partnership.
The HSJ Value Awards  help raise the bar in healthcare delivery by celebrating the projects and teams driving operational, financial, and clinical improvements across the health system.
The awards will be held in June 2021. Best of luck to our Barts Health finalists and partners!
HSJ Value Awards 2021 - Barts Health shortlist

| | | |
| --- | --- | --- |
| Award | Name of initiative | Care provider(s) |
| Post Covid sustainable transformation award | Barts Emergency Access Co-ordination Hub (BEACH) | Barts Health Trust - Royal London Hospital |
| Urgent and emergency care initiative of the year | Physician Response Unit: Taking Emergency Medicine into the Community | Barts Health Trust, London's Air Ambulance Charity, London Ambulance Service Trust |
| Diabetes care initiative of the year | Newham Diabetes Transformation Programme – supporting young people (16-25 years) with Type 1 Diabetes | NHS Tower Hamlets, Waltham Forest and Newham CCGs & Barts Health Trust, General practice in Newham & East London FT (ELFT) |
| System or commissioner led service redesign initiative | Tower Hamlets Together – Delivering Better Health Through Partnership | LB Tower Hamlets, Tower Hamlets CCG, Barts Health Trust, East London FT, Tower Hamlets GP Care Group, Community Voluntary Sector |
| Paediatric care initiative of the year | Tower Hamlets Together - Born Well, Growing Well Asthma and Wheeze Project | LB Tower Hamlets, Tower Hamlets CCG, Barts Health Trust, East London Foundation Trust, Tower Hamlets GP Care Group, Community Voluntary Sector |
Read more