Chief Nursing Officer awarded Honorary Degree at Middlesex University London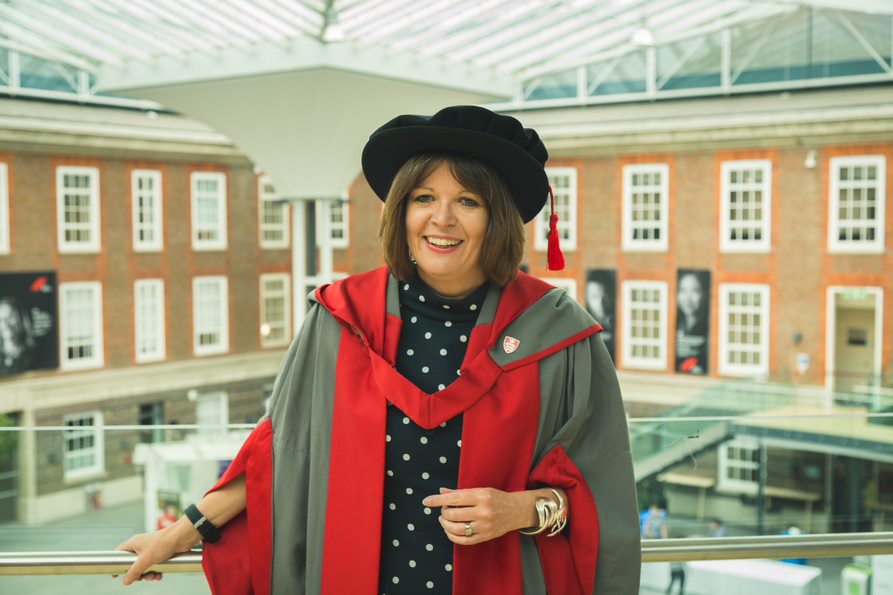 Caroline Alexander, Chief Nursing Officer at Barts Health NHS Trust, has been awarded an Honorary Degree at Middlesex University London.
Caroline has a career in nursing spanning over 30 years. She has specialised in nursing older people in Scotland and in London. In 2004 she took up her first Director post and is currently the Chief Nurse for Barts Health. In 2008 she was a Florence Nightingale Leadership Scholar.
Commenting on her award, Caroline said: "I feel truly honoured to receive this Honorary Doctorate. The partnership I have developed with Middlesex University during my time NHSE in London and more recently at Barts Health has underpinned much of the innovation we are bringing to nursing across the capital through Capital Nurse and locally in North Easter London through education and research."
Professor Tim Blackman, Vice-Chancellor of Middlesex University, said: "I am delighted to be part of this week's ceremonies and congratulate each of our honorary graduates on their incredible accomplishments.
"We hope this week will be the beginning of a partnership with each of our recipients and that they become part of Middlesex's future and help support our amazing students."