Whipps wellbeing hubs receive funding from Barts Charity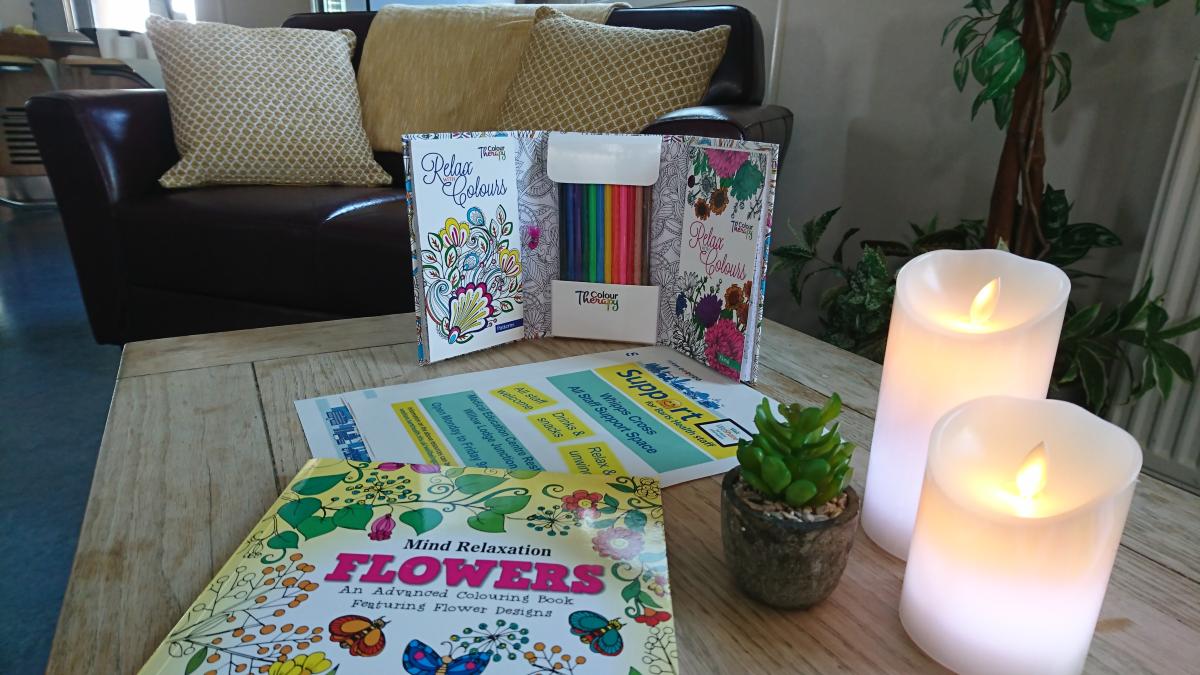 Donations have helped to equip two well-being rooms at Whipps Cross Hospital to help staff relax and unwind as they deal with the COVID-19 outbreak.
Two well-being areas have been created at Whipps Cross Hospital where both clinical and non-clinical staff can take some time out from their intense day-to-day work on the COVID-19 front line.
In the new hubs, already being used by up to 80 visitors a day, staff have access to practical facilities like computers, showers, and phone chargers. Hot drinks, fruit and biscuits are available throughout the day and croissants are served each morning.
There are also items designed to help staff relax and unwind – from a neurosonic massage bed to aromatherapy diffusers. The hubs offer a comfortable and welcoming space where downtime is encouraged, whether it's watching TV or DVDs, or doing creative arts and crafts activities.
Barts charity's emergency COVID-19 funding has been used to make the rooms cozy and relaxing, equipping them with throws, cushions, aromatherapy diffusers, phone chargers, mindfulness colouring books and battery powered candles and artificial plants that are in line with the Trust's infection control guidelines.
Please donate to our emergency COVID-19 appeal to fund initiatives like this, which support staff and patients during this challenging time.