"It's time to focus on me": Hear from Anthony about being a carer in the pandemic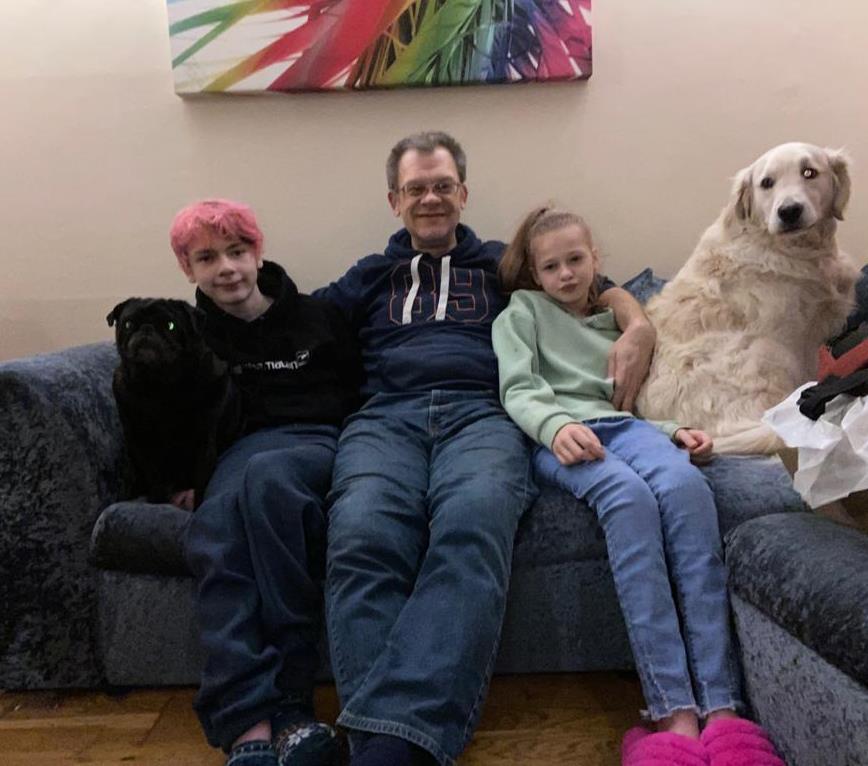 For Carers Week 2021, Anthony Dowding, head of education technology at the Education Academy, shares his experience of being a father and carer of two disabled children during the Covid-19 pandemic.
"One year on from my last blog and I've been asked for an update of my experience as a carer during the pandemic. Well, it's been an eventful year and one which has brought a number of different challenges, including becoming a single parent.
"When the pandemic first hit the UK and we were being asked to work from home where possible, my first thoughts were about how to look after my staff.
"I arranged for them to work from home, limiting their time within the office and travelling outside of normal hours. When I got home I suddenly realised that I had not thought about myself and what it meant for my children.
"How could I keep them safe whilst also fulfilling my role at Barts Health?
"I rang my parents-in-law and asked if the children could stay with them. They immediately said yes and came to pick them up.
"Almost six months later I finally got to see them again. As for so many staff during that period, work came first and sacrifices were made, but all for the purpose of keeping those we love safe.
"During the second lockdown the children didn't want to go and so they stayed at home.
"I worked from home more during that period, I listened to their online lessons and tried to be present. Their online lessons were of poor quality, I worried about what they were missing, as lots of parents probably did.
"I worried about their future, the hospital appointments that they were supposed to have and the plans for operations that had been put on hold.
"I worried about their mental health. Did they have enough stimulus? Were they falling behind?
"I worried about everything, well almost everything.
"The one thing I didn't worry about was me.
"As the country starts to find its feet and open back up, it's time to focus on me, my mental health and to talk about what's happened.
"I want to find ways to support the children that doesn't involve me, give them space to grow, catch up on missed appointments and, most importantly of all, accept the help that's offered."
Our carers network exists to ensure the voice of carers is represented within our trust, and to raise awareness of the support available, both at work and in the community.
If you are a carer and have experienced similar difficulties to Anthony before and during the pandemic we encourage you to join our carers network today by contacting: diversityninclusion.bartshealth@nhs.net
Read more: