Meet Indie, a student nurse on placement during COVID-19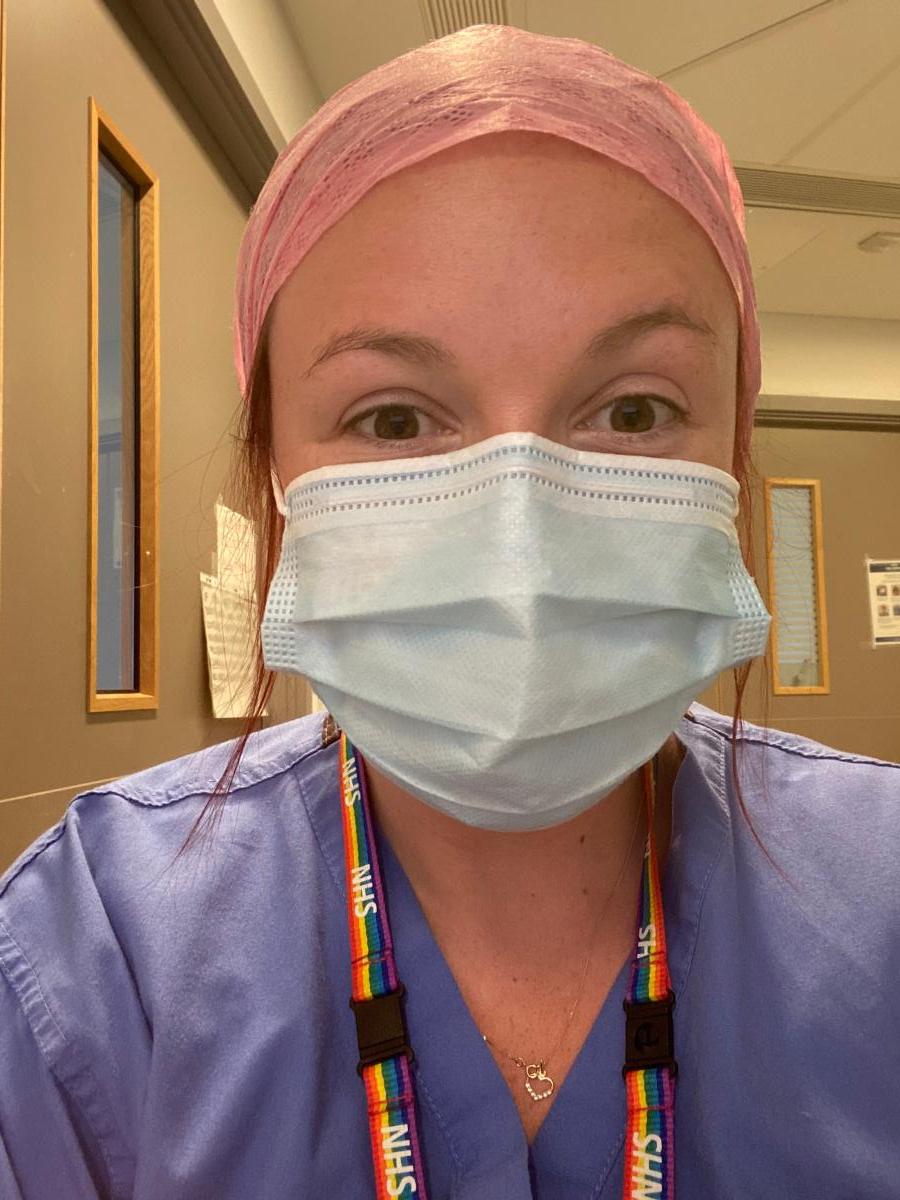 We spoke with third year nursing student Indie, who is currently on her final three-month placement at the Royal London Hospital. Indie was keen to share her experience of working as a student nurse during the COVID-19 pandemic.
We asked Indie why she wanted to become a nurse: "Both my parents are nurses and have moved up the ladder into their chosen fields. I studied music as my first degree and found I was passionate about the affect music had on people's health and wellbeing, rather than the performance aspect. I became a support worker for ladies with learning disabilities and used music in sessions with them. It was a real eye opener and I loved having the ability to help people. Therefore, I then applied for the MSc Adult and Mental Health Nursing. Thankfully, I was given an unconditional offer and the rest is history".
Indie is currently based at the Royal London Hospital and calls herself its biggest fan, she said: "All my placements here have been great, and I've had the most amazing Mentors! I worked on the bank as an HCA before starting my extended placement and I looked forward to every day at work. I have made some great friends and I learn so much from everyone".
Indie continue to say: "I feel extremely well supported by staff. I also have peers from my course on placement here too. My colleagues have been wonderful, and everyone has been looking out for each other. I would love to work at the Royal London once I qualify; I have always seen myself starting off at the hospital. Fingers crossed someone wants me!".
Working on the frontline can be a daunting task for even the most experienced clinician and Indie explained: "At first I was a bit anxious to start working during COVID-19, but it's been great. Staff at the Royal London work so well as a team. I ask a lot of questions and there is always someone who is willing to take the time to answer, which means a lot to me. I am actually really enjoying this experience!".
Indie was extremely complimentary about all her Royal London colleagues and was eager to share: "I wanted to say a big thank you to everyone I've been working with. This pandemic made for a potentially scary placement, but I have loved the experience and feel incredibly lucky to be part of it".