Providing more research and innovative care than ever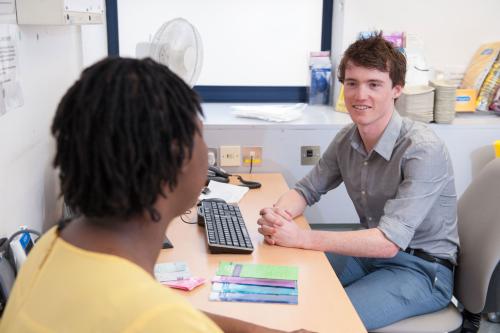 We are providing more research opportunities to patients than ever before. Offering 416 studies, it's an increase of more than 100 research and commercial trials compared to 2015-16, and the largest year-on-year increase of all NHS trusts.
Additionally, Barts Health NHS Trust provided the highest number of commercial studies in the country at 149.
Gerry Leonard, Director of Research and Development at Barts Health NHS Trust said: "At Barts Health we pride ourselves on conducting world class research. Thanks to the support from the NIHR Local Clinical Research Network North Thames we have, over a number of years, been able to continually build on the number of research studies we are conducting.

"We are working hard to continue this trend into the future, offering our patients the opportunity to access a growing number of new and innovative treatments that will enhance our patients' care experiences and potentially improve and save lives."
Each year the National Institute for Health Research (NIHR) publishes a Research Activity League Table. The 2016/17 League Table, just out, has given North Thames Clinical Research Network cause to celebrate, showing a 61 per cent increase in research activity throughout the network. Trusts from the North Thames network have been recognised for the large number of clinical research studies open in 2016/17, with a total of 2,141, almost 2000 studies more than 2015/16.
Jonathan Sheffield, Chief Executive of the NIHR Clinical Research Network, said: "The increase in the number of clinical research participants last year and the improvements we are seeing in studies delivering to time and target are fantastic achievements that are contributing to better health and care outcomes in this country. More patients will benefit from new and better treatments becoming available.
"Overall, 65 per cent of trusts increased their research activity in 2016-17, demonstrating the growing appetite for research within the NHS. We must continue to invest in the opportunities that clinical research presents, by looking at more innovative ways of delivery and making better use of digital advancements in the health and care sector."
More information on the NIHR league tables is available at https://www.nihr.ac.uk/research-and-impact/nhs-research-performance/league-tables/